Julian:

People get lost when they think of happiness as a destination.
Julian:

We're always thinking that someday we'll be happy, you know, we'll get that car, or that job, or that person in our lives that will "fix" everything. But happiness is a mood, and it's a condition, not a destination. It's like being tired, or hungry... it's not permanent. It comes and goes, and that's okay. And I feel like if people thought of it that way, they'd find happiness a lot more often.
One Tree Hill sure is inspirational!? If you don't watch it, you're missing out! This conversation between Julian (PHWOAR, I'd watch it just to drool over him!?) and Brooke really hit me hard, it portrayed exactly how I'm living my life at the moment. I thought that if I put all of my effort into passing my driving test and getting a car then it would result in me being happy - but now that I've achieved that goal, my mindset has changed to 'well I'll definitely be happy once I've saved enough money to move away and start a fresh' ...does it really work like this? I've just got to start living rather than waiting for something! >.< Some people eh, just never content! :P
Anyways, I went out for a meal for my friend's 21st last night (note to self: never order pasta at an Italian restaurant, YOU MAKE A MESS!) and here is what I wore...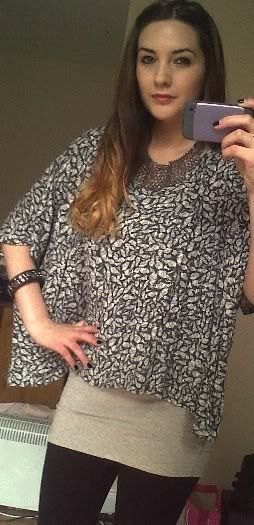 Leaf patterned top: £3, Primark! BARGAIN! Especially as I've had so much usage out of it! It's so comfortable and easy to wear!
Long vest top: H&M
Necklace: Old...
Leggings: Select
Has anyone found that Select leggings fade after literally 2 washes? H&M leggings are pretty see-through? And New Look leggings obtain holes? Where do the best value leggings?!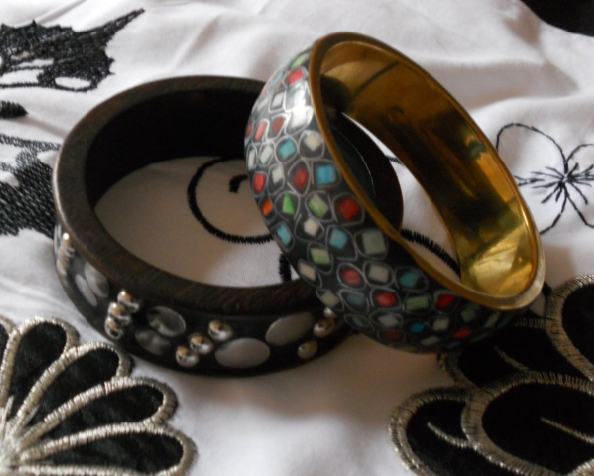 Bracelets: £3 each, Indian accessory shop
I wanted to dress up...but not look too dressed up!? Really difficult when you don't know what anyone else will be wearing! So to glam up the outfit I added a pair of black wedges and red lipstick!
Mmmm...still got Julian on the brain! :P